Source: Runxin Popularity: dateline:[2022-11-21] 【 小 中 大 】
On November 19th, 2022 Runxin domestic agents' seminar was held successfully. More than 60 agents and dealers including Russia came to Wenzhou to attend the meeting, global business friends watch the live broadcast of activities in the mean time, learning the new changes and new atmospheres of Runxin and Runlucky of this year.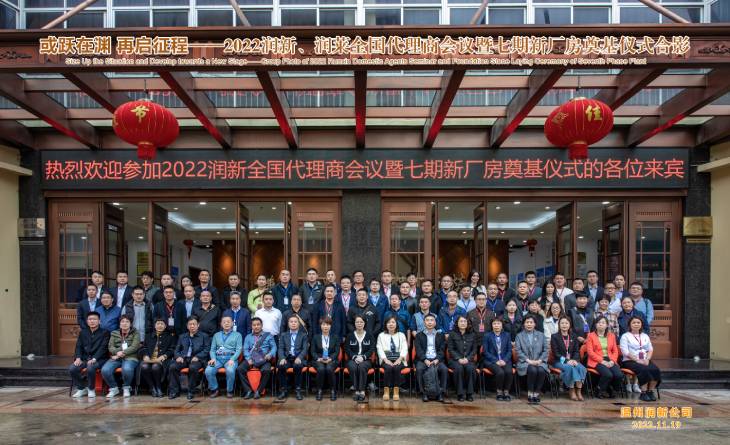 ▲Group photo

Yang Runde, the founder of Runxin and Runlucky company gave a speech and pointed out that Runxin always get down to earth and do things hardly, and have got much achievements under the opposite trend. Runxin always equipped with a spirit of optimism, never give up under any conditions, and have strong confidence in the future development, which is also the mentality that the world should equip.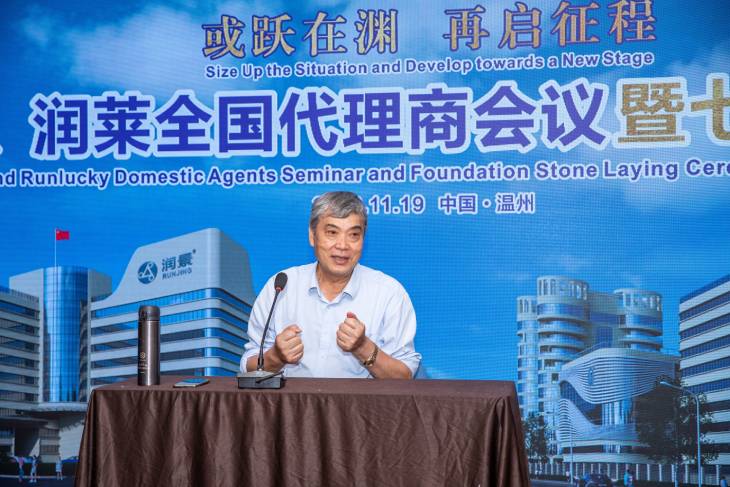 ▲ Honorary Chairman Mr. Yang gave a speech

Yang Fan, the Chairman of Runxin and Runlucky company expressed that persistent effort makes Runxin lay a solid foundation and demonstrate competitive advantages. In face of the severe economic situation, Runxin do not backward, instead, Runxin look for new development opportunities and paths, continue to expand new plant, enlarge the production scale and improve the production capacity, keeping profitability and growth, showing a persistent willpower and spirit. It seems that Runxin has reached a turning point of rapid development, hoping agents could know better about Runxin new products and explore more applications together, and seizing development opportunities, making common progress with Runxin.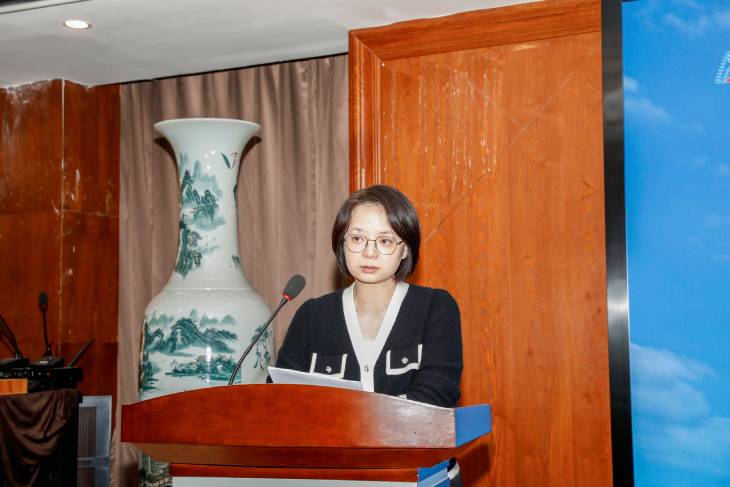 Wu Xiaorong, the General Manager of Runxin and Runlucky introduced the development of new products, the construction of new plant, marketing and other business operation situations. Wu Xianshui, the Technical Director of Runxin and Runlucky introduced new product development status. At this seminar, awards were given to outstanding agents. At the same time, Conference of Production and Marketing Cooperation Association of 'Runxin Valve', Runlucky Water Association Meeting and Partner Exchange Meeting were held successfully.

▲Give rewards to agents