Source: Runxin Popularity: dateline:[2022-11-21] 【 小 中 大 】
On November 19th, foundation stone laying ceremony of ceramic hard sealing ball valve construction project with annual capability 500,000 Sets (Runxin seventh phase) was held. Several leaders from Wenzhou government came to Runxin to participate in the foundation laying ceremony. At the same time, nearly 100 guests, agents and friends of Runxin and Runlucky Company, also attended the ceremony.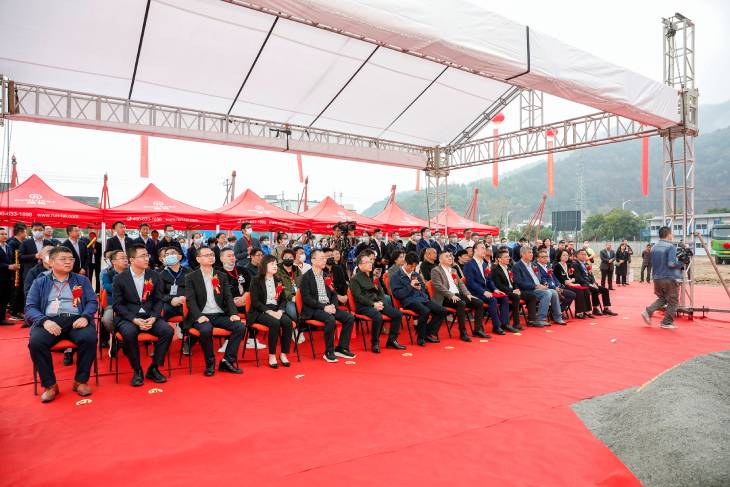 Nearly 100 leaders and guests attend the ceremony
Ms. Yang Fan, Chairman of Runxin and Runlucky company, delivered a speech, saying that the expansion of new plant-seventh phase is an important step for developing towards Runxin's third strategic goal- "professional manufacturer of ceramic hard sealing ball valve". The seventh phase covers an area of more than 11,333 square meters, whit a construction area of more than 37,000 square meters, with a total investment of 120 million CNY. After completion, it will be use to expand the production capacity of Runjing ceramic hard sealing ball valve and intelligent irrigation valve. It is expected to be completed and put into production by the end of 2023, and the annual production capacity of ceramic hard sealing ball valve will reach 500,000 sets.
▲Speech by Chairman Ms. Yang Fan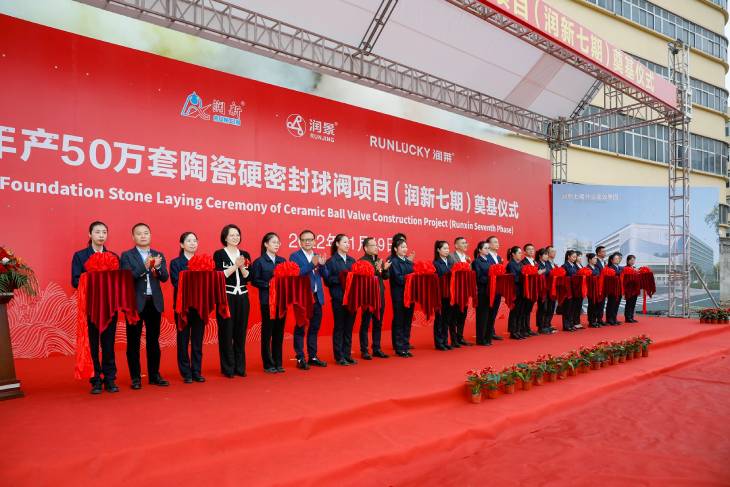 ▲Ribbon-cutting ceremony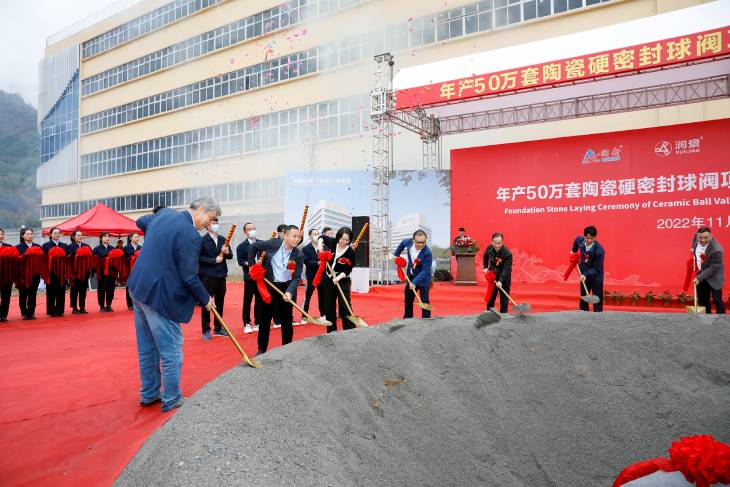 ▲Earth up