Source: Runxin Popularity: dateline:[2021-05-14] 【 小 中 大 】
On May 12th, Runxin held an online training for Polish customers, and many people from AMII company participated in the training.

The meeting introduced the R&D, production and testing of RUNJING ceramic hard sealing ball valves, and introduced the structure, classification, characteristics and applications of the ball valves in detail. The focus was on silicon carbide ball valves, DN65/80 UPVC electric three-way ball valves, and electric ball valves with manual functions, three-wire control ball valves, ball valves with position feedback, ball valves with adjustable angle, timing open and close ball valves, power reset ball valves, Wi-Fi ball valve controllers and other products. At the same time, the RUNJING ball valve was compared with the traditional solenoid valve in terms of sealing performance, service life, opening and closing frequency, installation conditions, protection level and cost differences, and answered AMII's production process and quality control of ceramic hard sealing ball valves and other related issues.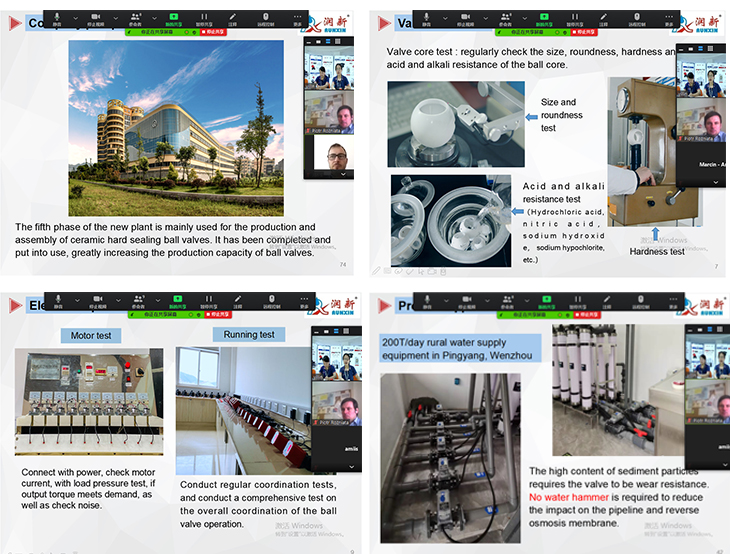 AMII said that through this training, they have a deeper understanding of the functions and characteristics of RUNJING ceramic hard sealing ball valves. They found that the ball valve has a very wide range of applications. They will increase the promotion of ball valves in the Polish market and strive to share Runxin Good products with more customers.