Source: Runxin Popularity: dateline:[2021-12-27] 【 小 中 大 】
In 2003, Runxin's first water treatment system control valve F56A was born. Since then, after optimization and improvement, F56A has reached the test standards of 10,000 trouble-free actions, 100,000 cycles of pressure and burst pressure, and passed the NSF certification of the National Sanitation Foundation of the United States in 2010.
After years of development, Runxin has continued to innovate, serialize and diversify control valves, and gradually go global. Its excellent applicability and quality reliability have been verified by users in 130 countries and regions around the world, and it has a specific name ——"Runxin valve".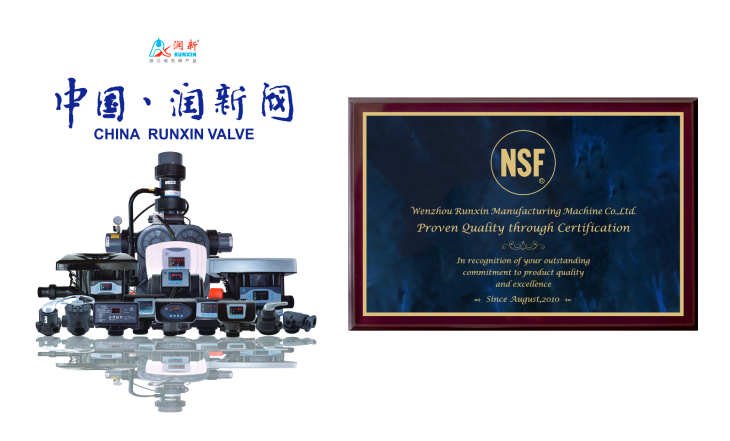 Passed U.S. NSF certification for consecutive years since 2010
Runxin company sticks to the industry, insists on innovation, earnestly produces products, strives to polish the quality, and is trusted and affirmed by the majority of users. Unexpectedly, it attracted malicious plagiarism and imitation who disregarded the rules.
Recently, there have been partial or even full plagiarisms of Runxin F56A products on the market. They are promoted and sold to users with words such as "Runxin officially authorized assembly" and "same structure with the same quality". They used inferior means of unfair competition, disrupted the normal market order, deceived users, seriously hurt the trust of users, and infringed on the rights and interests of users.
However, false is false, and it will never become true. Today, we are here to tear off the painted skin of the Imitation F56A.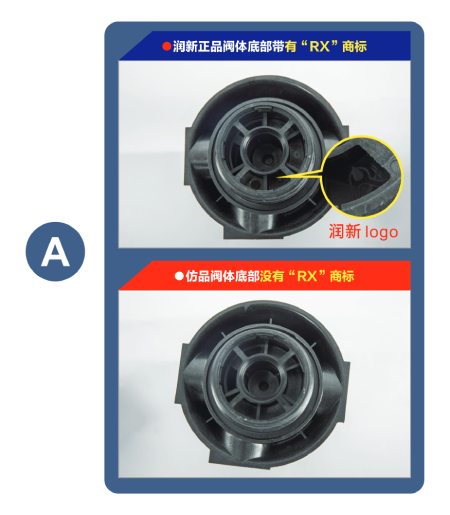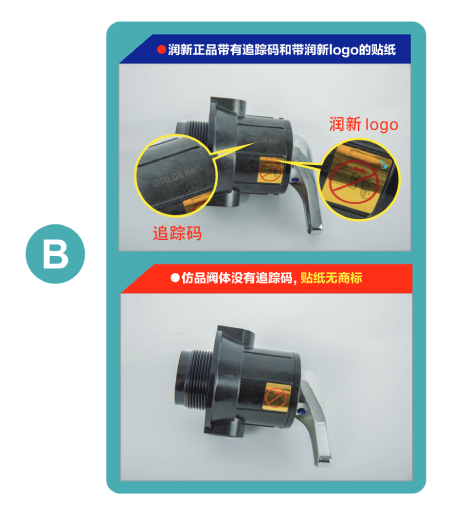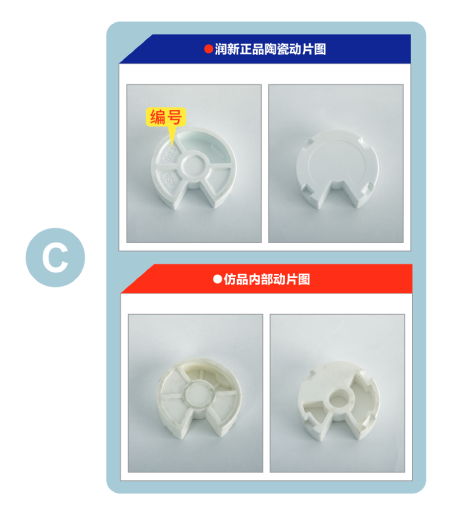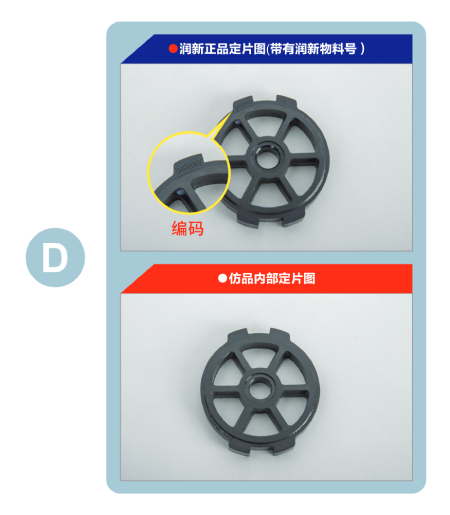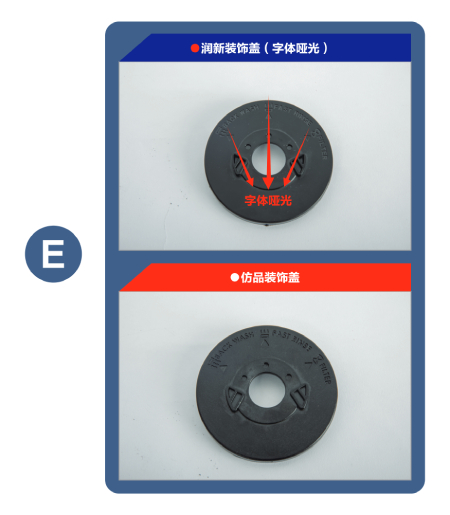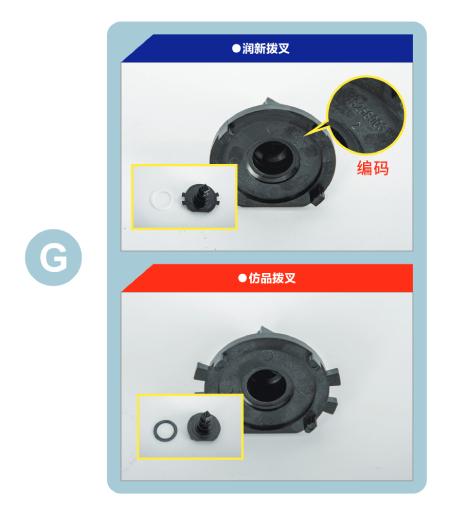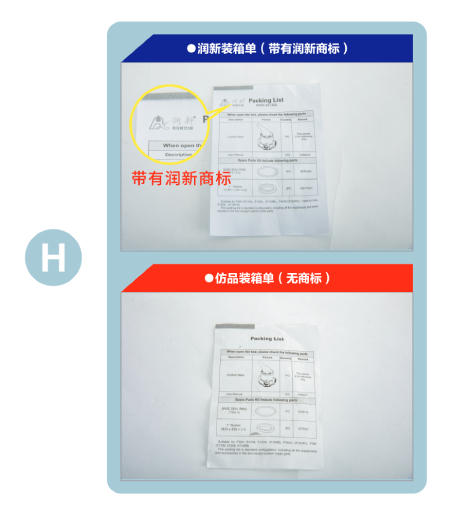 Comparison between Runxin F56A and "Imitation F56A"
Runxin company insists on quality and introduced a product traceability system as early as more than ten years ago, giving each product a unique product code. Through the code, key production information such as important raw materials, parts and batch numbers of the product can be accurately traced; Established a sample storage room to seal up the first qualified valve body, which produced after the acceptance of each product mold, the first qualified product produced by each new product mold, and the type test products sampled in each batch, in order to verify the quality stability and traceability, the storage period is up to ten years.
Because of sticking to quality of 21 years, many "Runxin valve" produced more than ten years ago can still operate normally after being energized. This year, Runxin has received more than a dozen "Runxin valve" that can be used for more than twelve years, 4 of them were F56A, the production years of them can be traced back to 2004, and they have been used for 17 years!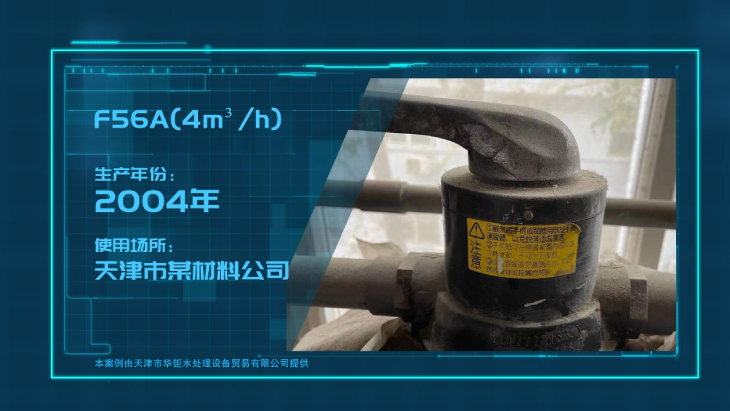 The case of one set F56A
Runxin keeps pace with the times, consciously abandons outdated production methods, introduces a large number of new equipment, and continuously strengthens automation and intelligent transformation to increase production capacity. In 2019, the industry's first F56A automatic assembly line was put into production, coupled with the implementation of scheduled systems, fully utilized the advantages of mass production, fully guaranteed the stability of quality, accelerated response speed, and greatly improved production efficiency.
In July of this year, Runlucky new plant in Lishui was completed and put into production. In August, the relocation of Runlucky was successfully completed. In September, Wenzhou plant completed the expansion and upgrading of multi-port valve and high flow rate valve workshop in advance, F56A valve body realized fully automatic production, the production capacity of manual multi-port valve and high flow rate increased more than twice. In October, the MES system with an investment of one million RMB was put into use. It integrates data collection, quality control, production scheduling, order tracking, mold management and other functions to help Runxin company realize efficient and refined management, digital and intelligent production.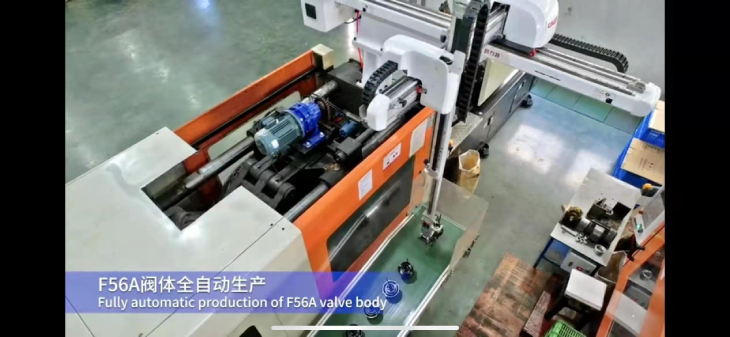 F56A valve body fully automatic production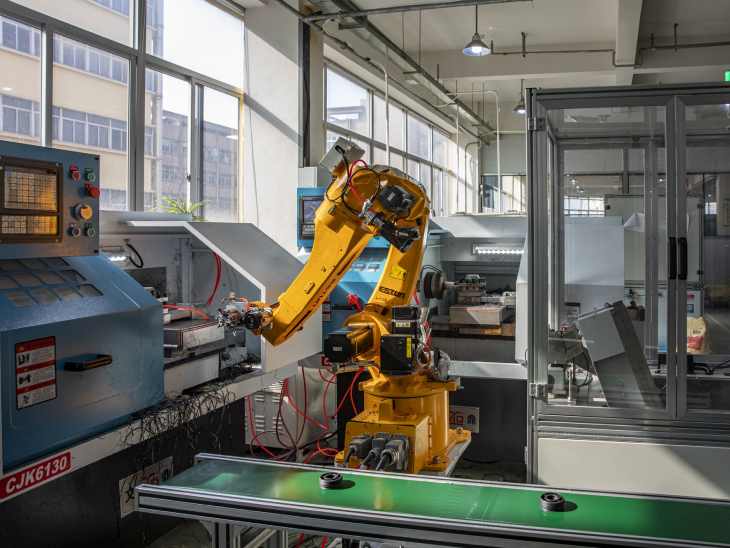 Automatic machine tool processing robot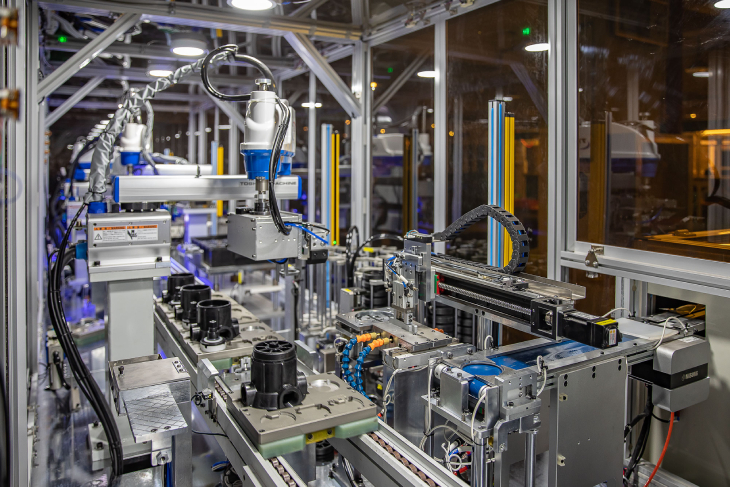 F56A automatic assembly line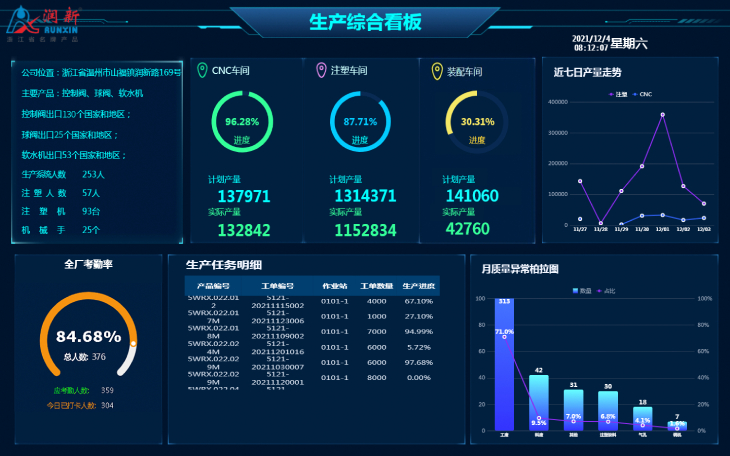 Production data interface of MES system
The epidemic has lasted for two years, and it has become the sword of Damocles hanging over every industry, every company, and even every person. Coupled with the soaring price of raw materials this year and power cuts, many companies and individuals have felt "economic winter". In response to the rise, Runxin company has always maintained its strength. By tapping its own potential, it has continuously improved the level of scale, automation and standardization of production, reduced production costs, and assumed various pressures. Instead, it has repeatedly reduced prices to benefit dealers and users, with practical actions, practice the "multi-win and win-win" cooperation principle.
Market competition should be established on a fair, just, and orderly basis, and it should support original and regular competition. On the other hand, counterfeit and inferior products use despicable means such as plagiarism, counterfeiting and imitation to seize the market at very low prices, and wantonly undermine the "market rules." We resolutely resist copycats and malicious plagiarism, and resolutely resist this kind of behavior that lacks conscience and ignores the hard work of others! The society is constantly progressing. We hope that in the wave of the new era, the drama of the true and false Monkey King will no longer be staged. Each enterprise and individual can rely on their own innovation and breakthroughs to achieve their goals and dreams.
At the same time, we would like to express our heartfelt thanks to all dealers and user friends for their trust and support to Runxin company and "Runxin valve"! Please pay attention to screening when purchasing "Runxin valve", and beware of counterfeit and imitation products.