Source: Runxin Popularity: dateline:[2022-09-08] 【 小 中 大 】
On September 6th, Runxin held a special live broadcast to introduce the structure and principle of F79 (special control valve for water softener), customers from 17 countries including Russia, UK, Italy, Hungary, France, Spain, Romania, Norway, India, Saudi Arabia, Bangladesh, Iraq, the Philippines, Oman, Libya, and Zambia watched the live broadcast.
F79 control valve is mainly used for residential softener. In European and American countries, water softeners are very popular daily necessities. As early as 2006, Runxin company invented the first up-flow regeneration control valve F68A3,it can be used for residential softener; In 2008, the F79 control valve with LCD display, hard water bypass function, multiple languages and chlorine disinfection device was introduced.
After years of improvement, F79 control valve can be set in 12 languages, including Chinese, English, Spanish, French, Russian, Italian, German, Catalan, Turkish, Polish, Slovak, Dutch. Equipped with a dust cover, it can be installed outdoors, and has exported to Europe in large quantities, which is welcomed by them.
F79A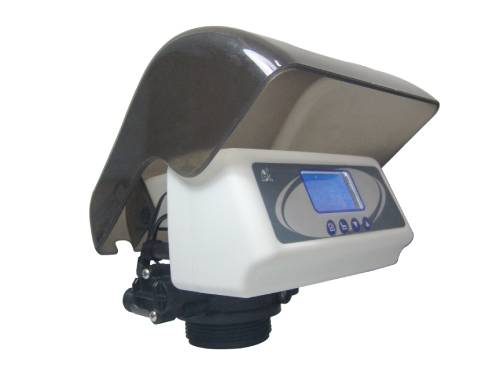 F79B
During the live broadcast, Runxin disassembled and explained the F79 control valve, introduced in detail the functions of main components such as ceramic moving disk, fixed disk, PC board etc., as well as the product structure characteristics and announcements for maintenance. Customers said that live broadcast explanation was meticulous and clear, and they had a deeper understanding of "Runxin valve" and would continue to pay attention to the related activities of Runxin.
As the core and critical component of the water softener, "Runxin valve" is a highly professional and technical product. So, it is very important to continue to provide technical services and follow up technical trainings in time. The global epidemic situation is still grim. Runxin will continue to hold online training and exchange activities and continue to export technology. Welcome more friends to join us!