Source: Runxin Popularity: dateline:[2022-08-13] 【 小 中 大 】
Due to repeated epidemics and limited offline business activities, Runxin Company changed its strategy and formulated several measures to encourage agents to hold technical training. Overseas agents responded quickly and positively.
From January to June this year, Runxin US joint venture (Hankscraft Runxin LLC) and agents in Spain, Russia, South Africa, India and other countries held 25 Runxin product technical training sessions, more than 1300 people joined in, the training content involved structure principle, product classification, product setting, installation and after-sales maintenance of "Runxin valve", Runlucky residential water treatment products and Runjing ceramic hard sealing ball valves, focused on new product and large flow control valve introduction, such as F142 multipurpose and multifunctional control valve, F139/F139S swimming pool filter valve with ceramic hermetic head faces structure, F70I/F70HY outlet water hardness adjustable bypass valve, 3/4" and 1" wireless auto shut-off valve and V-type electric adjustable ball valve, T-type three-way ball valve, DN80 ball valve suitable for high temperature.

▲Training in Mexico
▲Training in India

▲Training in Russia

▲Training in Spain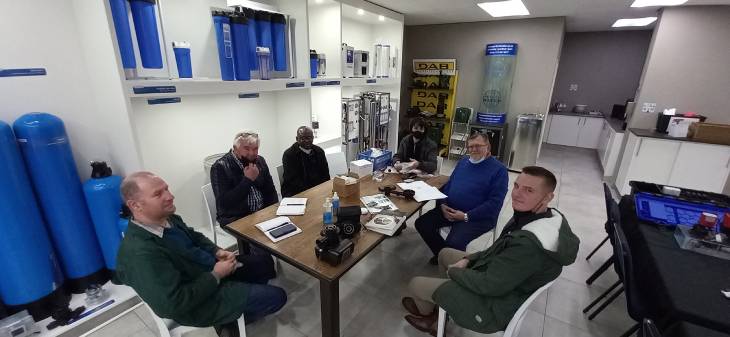 ▲Training in South Africa

As a professional and technical product, "Runxin valve" needs to provide continuous technical services, Moreover, Runxin company adheres to innovation and constantly brings forth new ideas, technical support is needed to follow up in a timely manner. After the outbreak of the epidemic, international exchanges were limited. Runxin company quickly responded with effective measures to further carry out overseas technical training activities.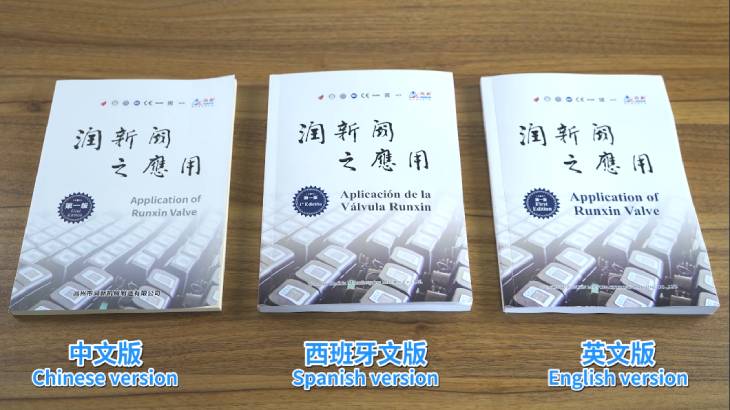 Runxin printed and provided free technical materials, such as English, Spanish and French versions of "One picture to understand the difference between "Runxin valve" and other control valves", English, Spanish, Russian versions of "Runxin Valve Application" and English, Spanish, French, Russian and German versions of "Runlucky like no other".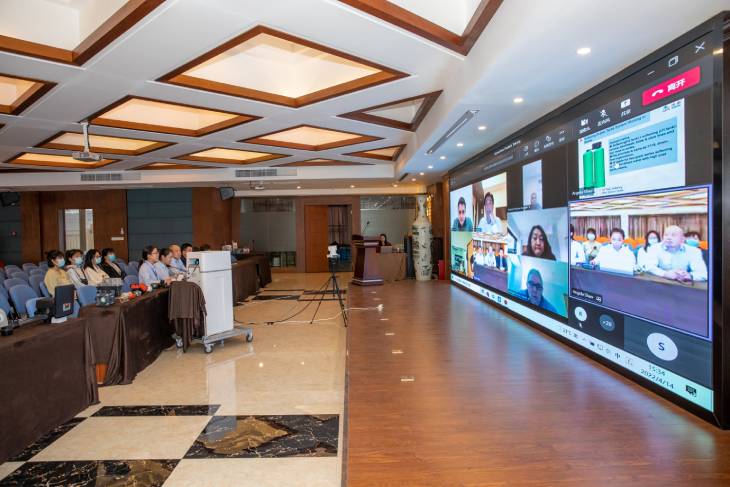 Held online special training sessions continuously, invite global customers to online visit Runxin and Runlucky factories, create Facebook and several overseas social platform accounts, to share the new trends and latest research and development achievements of enterprises.
Introduced an incentive policy for agents independently carrying out training and provides training bonus to agent who actively hold online and offline technical training activities. Nearly $20,000 has been paid in training bonus in the first half of the year……
Until now, "Runxin valve" has been exported to 140 countries and regions, Runlucky residential water treatment products have been exported to 53 countries and regions, and Runjing ceramic hard sealing ball valve has been exported to 30 countries and regions. The three series of products are likely to form a greater influence in the global market segment.
Under the new situation of the epidemic, Runxin will continue to give play to its technical and channel advantages, comply with the development requirements of the new era, continue to export technique and normalize technical training, make Runxin products move towards a broader world.