Source: Runxin Popularity: dateline:[2022-03-11] 【 小 中 大 】
On March 10th, Runxin held a special online technical training meeting for US agent. Many sales and technical personnel from joint venture--Hankscraft Runxin LLC participated in the training.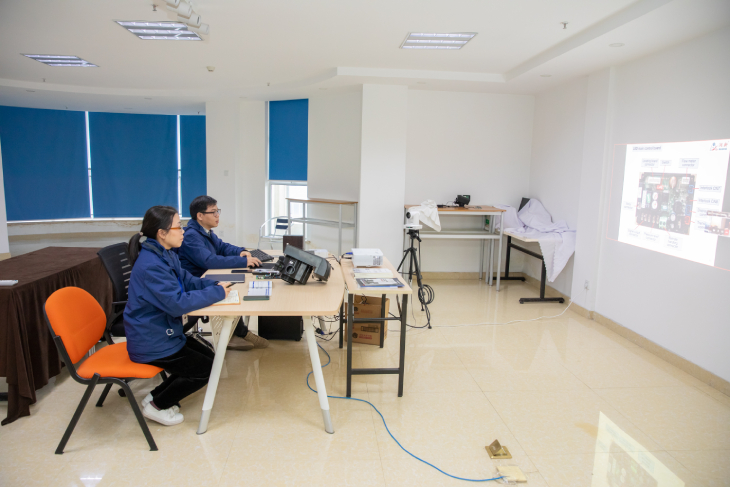 Runxin introduced recent situation of company, including new product R&D, production, sales, export and new plant construction, then illustrated F139 swimming pool filter valve, F142 multi-purpose and multi-functional control valve, F104E wireless auto shut-off valve, R120S complete machine combined with filtration and softening and other new products one by one. And then Runxin focused on the product classification, characteristic and application of 8-50m³/h large flow control valve.
Despite the adverse effects of the epidemic, Runxin still rapidly finished construction, relocation and production of the new plant in Lishui. Besides, Runxin strengthened production automation and intelligent transformation, and continuously improved production capacity. At present, the annual output of control valves could reach 3 million sets. Runxin's large flow control valve has great advantages in specification, function, quality, price, service and other aspects, Runxin will carry out strong publicity and promotion in North America so that more users can apply.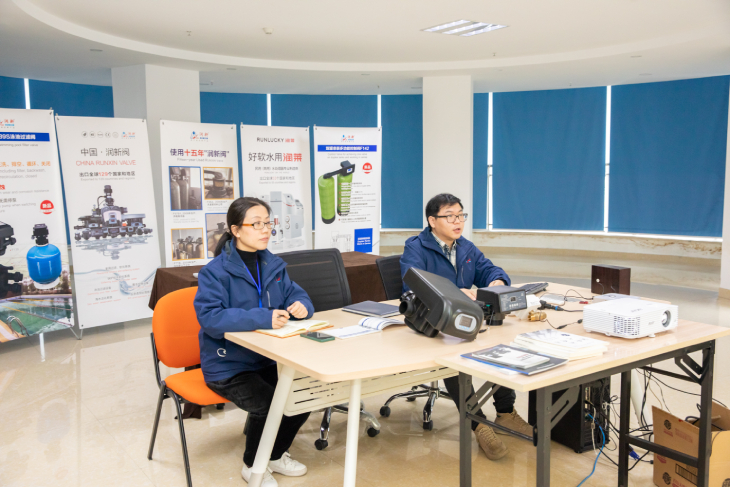 Hankscraft Runxin LLC said that they benefited a lot from this technical training, and they will keep learning and digestion. And they said they will display Runxin's new products at this year's WQA to introduce the F139 swimming pool filter valve, F142 multipurpose and multifunctional control valve, F92 and F116 new appearance control valve and 8-50m³/h large flow control valve to clients.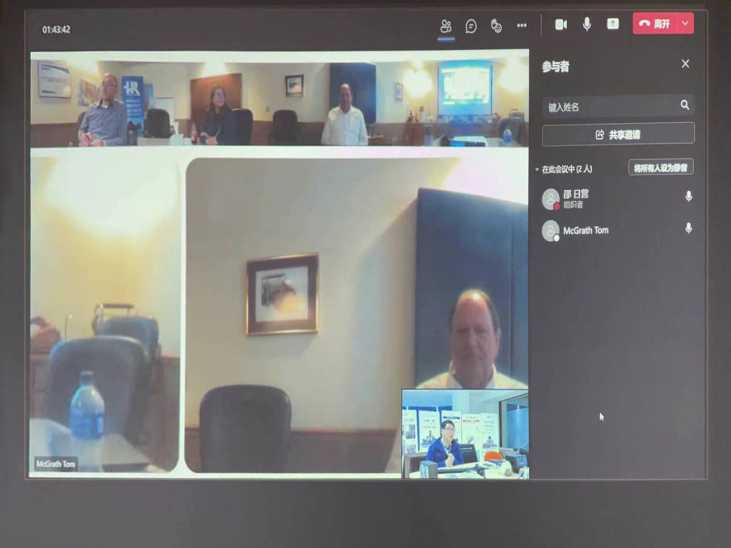 Under the new situation of the epidemic, Runxin continues to carry out online training activities, stick to technology output and always keep close communication with consumers. At the same time, Runxin timely provides multi language versions of Application of Runxin Valveand various video materials of products, so that overseas clients could timely understand Runxin product imformation and events of enterprise development.
Recently, Runxin's Spanish agent held a technical training to introcude the products such as Runxin residential control valve, F701 automatic bypass valve, 8-50m³/h large flow control valve, control valve for continuous water supply, intelligent technology of two tanks cabinet softener, newly shower softener and so forth.