current location:home page > Product Center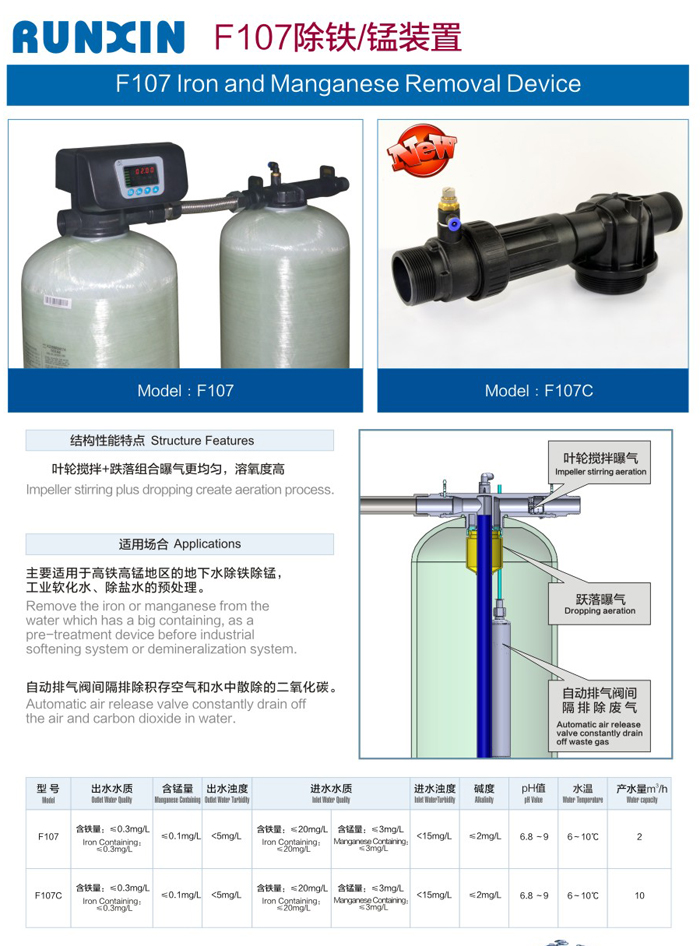 Product Characteristics
High aeration dissolved oxygen degree.

Automatic air release valve constantly drain off waste gas.

Electric ball valve can be installed at the bottom of aeration tank, can set regular drain time.

The filter valve has simple structure and reliable sealing (please refer the filter valve manual).

It adopts hermetic head faces with high degree pottery and corrosion resistance for opening and closing. It combines with service, backwash and fast rinse.

Reserving the connection port for controlling the water pump and air pump.

Can choose working mode of time clock type or meter type.